Year in Review: Local Champion Beckett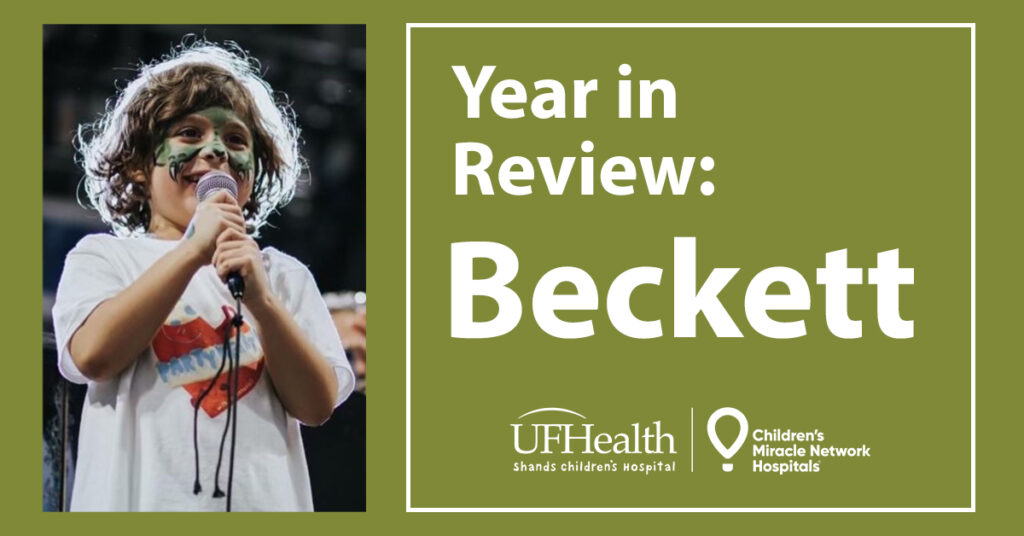 January 15 is a special date for Beckett and the Genuardi family.
It's a day where the 8-year-old celebrates all he has overcome and accomplished. Because on this date eight years ago, the Genuardi family received the greatest gift of all – a heart transplant for Beckett.
"We celebrated my 'Heart Day' this year by going to Top Golf for the first time," said Beckett, the 2022 Children's Miracle Network Hospitals Champion for UF Health Shands Children's Hospital. "I brought a friend, and we played and ate. It was so much fun!"
For Beckett, 2022 was also filled with fun. As the CMN Hospitals Champion, he traveled around Florida representing UF Health Shands Children's Hospital in campaigns with corporate partners. He also attended several community events, such as Gainesville Harley-Davidson's Birthday Bash and the Miracles in Color 5K.
"I was happy and honored to be Champion," Beckett said. "I like sharing my story to help raise money for the hospital and help make more miracles happen."
Being Champion didn't come without its perks. Beckett began 2022 by participating in National Pancake Day at IHOP. He voiced how small donations make a big difference for pediatric patients like him. And, of course, he ate several tasty pancakes!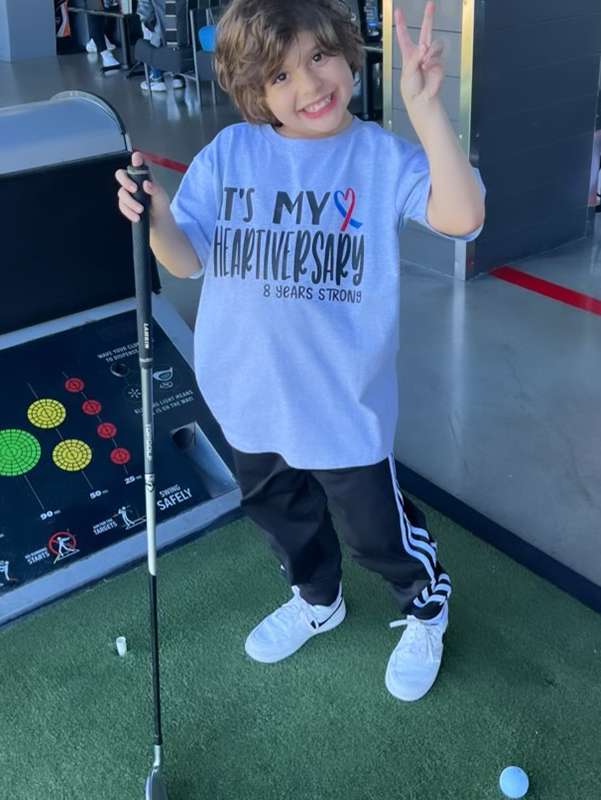 His favorite event was the main event for Dance Marathon at the University of Florida. The 26.2-hour event celebrates pediatric care at UF Health Shands Children's Hospital and all the lives it saves.
"We got to open it with our story," Beckett said. "I love singing there with my Dad. It was two days of constant fun!"
One memory stands out among the rest. On October 2, Beckett went to his first Florida Gators football game. He went with a special family friend, F. Jay Fricker, M.D., former division chief of pediatric cardiology and current eminent scholar and professor at the UF Health Congenital Heart Center.
"Dr. Fricker and everyone at the Congenital Heart Center is like family to us," said Taylor Genuardi, Beckett's mother.
Beckett is already looking forward to participating in more Dance Marathon events this year. Plus, he's happy to welcome the 2023 Children's Miracle Network Hospitals Champion for UF Health Shands Children's Hospital.
"I'm excited to see who will be Champion this year," Beckett said. "You're going to have the best time!"