DM at UF raises $526,292 during Transform Today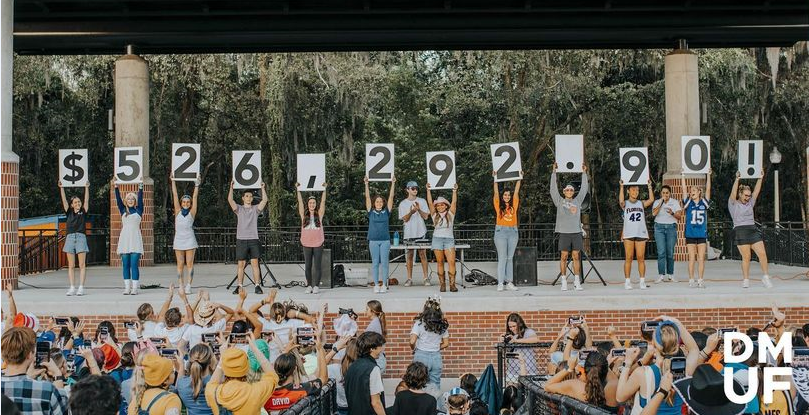 Dance Marathon at the University of Florida raised $526,292 during its annual fall fundraising event, Transform Today.
A 26.2-hour initiative, Transform Today invites the UF campus and the Gainesville community to get involved in DM at UF's fight to end pediatric illness. Every dollar raised goes toward cutting-edge research, physician education, and innovative, patient-centered treatment at UF Health Shands Children's Hospital.
DM at UF revealed its 2022 fall fundraising total at Moralloween, an annual Halloween-themed celebration at Flavet Field. Last year, DM at UF collected $589,484 during Transform Today.
Dance Marathon at Florida State University and OwlThon at Florida Atlantic University will host their fall fundraising events soon. DM at FSU's Florida Statement will be Nov. 15-16. OwlThon FAU's Be Bold is scheduled for Nov. 30-Dec. 1.
Transform Today, Florida Statement and Be Bold are part of yearlong efforts where students raise funds and awareness to support Children's Miracle Network Hospitals and UF Health Shands Children's Hospital.